Altair Aviation Ltd provides a Diamond Star DA40 D – G-ZANY, based at Stapleford Aerodrome, Essex, UK.
G-ZANY uses Jet-A1 fuel and features the following impressive IFR specification: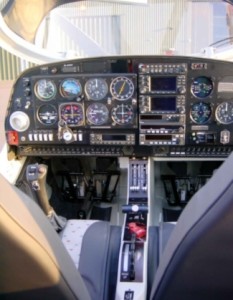 Twin Garmin 430 GPS
Garmin 340 Audio Panel
Garmin 330 Mode S Transponder
Slaved HSI
VOR, ADF, DME
2nd Altimeter
Autopilot with Altitude Pre Select
Stormscope
Long Range Fuel Tanks
Over 1000nm range possible
Baggage Extension
4 Seat touring at 130Kts cruise
This wide range of instruments makes this aircraft ideal for IMC training and operations, and the cruise speed and long range tanks provide excellent touring capability.
Training is available in the DA40 at Stapleford – the process is a simple conversion from conventional aircraft.
The aircraft has excellent availability in the region of 80% with an online booking system, and there is a no capital/non-equity group share arrangement in place for frequent flyers.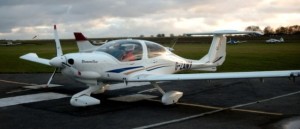 More details on the Diamond Aircraft range and the DA40 in particular can be found at the manufacturer's site: Diamond Aircraft Industries
For further details please contact DA40GZANY@GMAIL.COM